This article is unfortunately not available at the moment!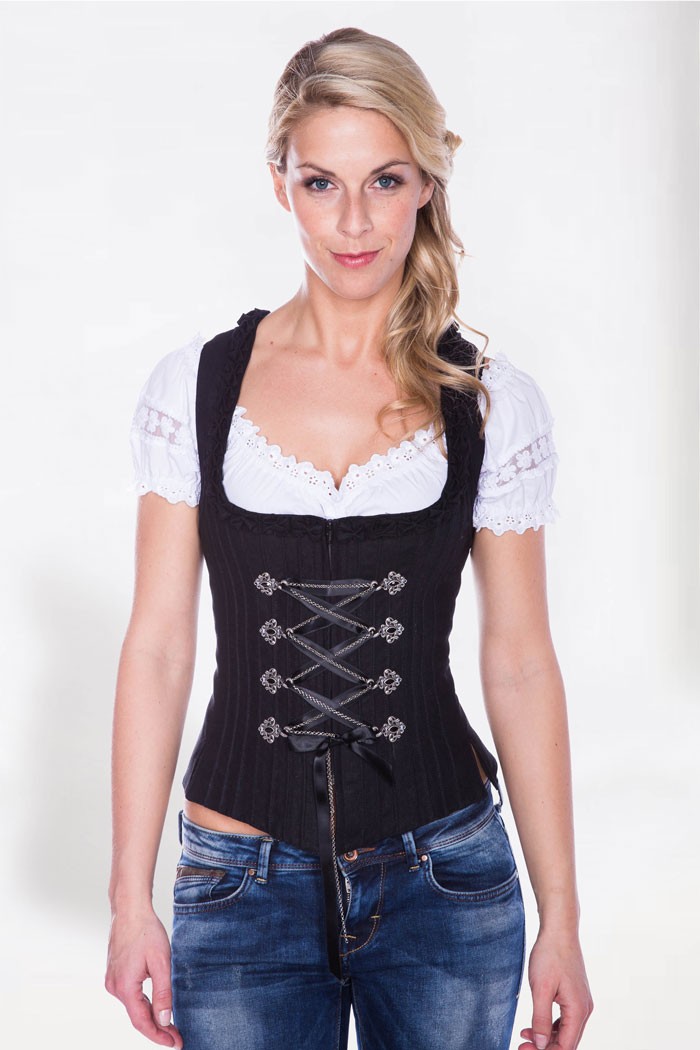 Mieder Black Tornado
This stylish bodice in black convinces with a simple yet elegant design. A froggy ruffle also adds a nice accent to the cut . The zipper and chic corset cords are located at the front of the bodice. Dirndl blouse not...
Notify me when the item is back in stock.
Similar articles: